Specifications:
1)Diameter: 4mm to 300mm
2)Length: 1000mm or custom-made
3)Thermal Grade: B
4)Payment terms: T/T or L/C at sight
5)Delivery time:10-20 days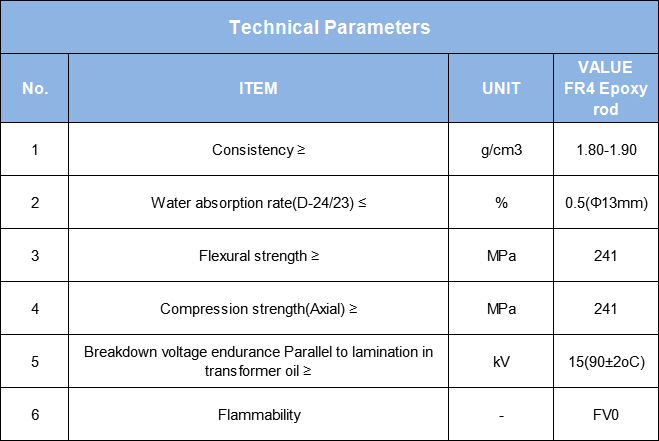 Features:
1)Good mechanical workability.
2)Good heat resistance and moisture resistance.
3)In high temperature electric performance is stable.
4)Higher mechanical properties and dielectric properties.
5)In the middle temperature with high mechanical properties.
Standard Color: Green
Applications:
Our products are mainly applied in: insulation parts for transformer , electronic apparatus , water conservancy, switch
gear,industrial furnace, semiconductor, Marine ,air, nuclear power,insulation spacer,awater conservancy and hydropower.
Hot Tags: FR4 Epoxy Glass Fabric Laminate Tubes China, Manufacturers, Suppliers, Factory