Surface of Insulation phenolic cotton fabic rod should be flat and smooth, no bubble, no wrinkle, no delamination or crackle, and properly free from other defects such as scrape, impress, dirty spot and uneven color, but a little color patches is allowed.
Specifications:
1)Diameter: 8mm to 200mm
2)Length: 1000mm, 1030mm, 980mm or custom-made
3)Color:Brown, Black
4)Payment terms: T/T or L/C at sight
5)Delivery time:10-20 days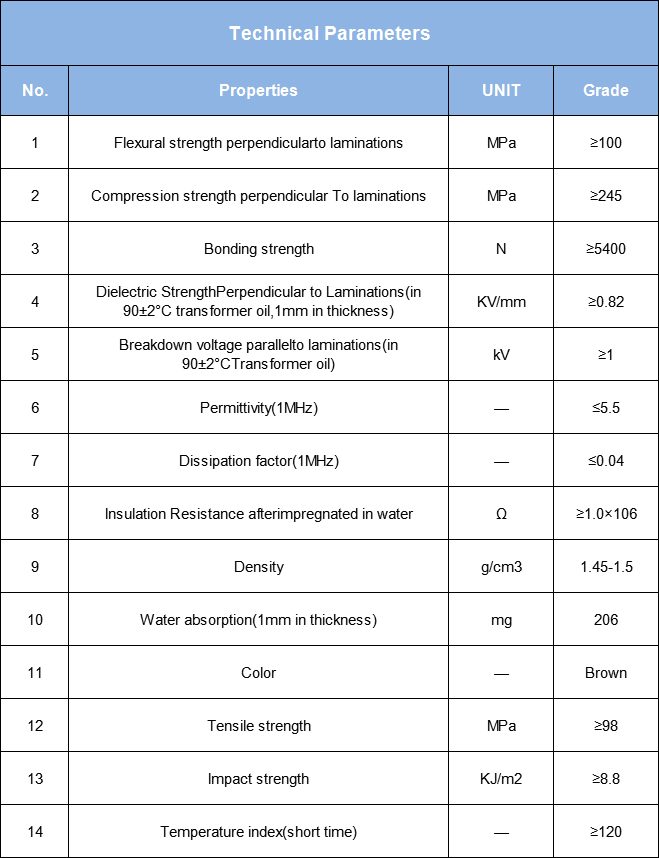 Features:
1)High mechanical properties
2)Oil resistance and certain dielectric property
3)Extremly tensile stength at crosswise low water absorption rate
4)Withstand a variety of chemical solvents and acid erosion
5)Good abrasion resistance and processing properties
6)Beared various machining processes
Applications:
1)Insulation structural components for electromechanical/electrical equipment, ICT,ITE rule the processing of the insulation parts,test fixtures,silicon rubber keypads mold.
2)Fixture plate , mold plywood,countertops grinding plate,packaging machines,comb,etc
3)As material for bearing , gears , rollers & other constructional components , drilling jigs , underwater bearings ,oil resistance and dielectric property, as electrical materials with low electric property.
4)Chemical machine parts , general machine parts and gear ,and generators, Pads, base, baffle etc.. Generator ,transformer, fixture, inverter, motor and electric insulation component.
Hot Tags: Insulation Phenolic Cotton Fabic Laminate Rods China, Manufacturers, Suppliers, Factory