Properties:
1)Good electronic performance under high temperature,good performance for anti leakage of electronic
2)Arc resistence could reach more than 180°C
3)Flame-retardant grade could reach 94-V0, thermal endurance class could reach F grade(More than 160°C)
4)It is the advance retardant, anti-impact and anti corrosion material in these recent years
Specifications:
1)Thickness: 0.5mm~50mm or customize
2)MOQ:500kg
3)Size: 1000mm*2000mm or customize
4)Payment terms: T/T or L/C at sight
5)Package: In Pallet
6)Delivery time:10-20 days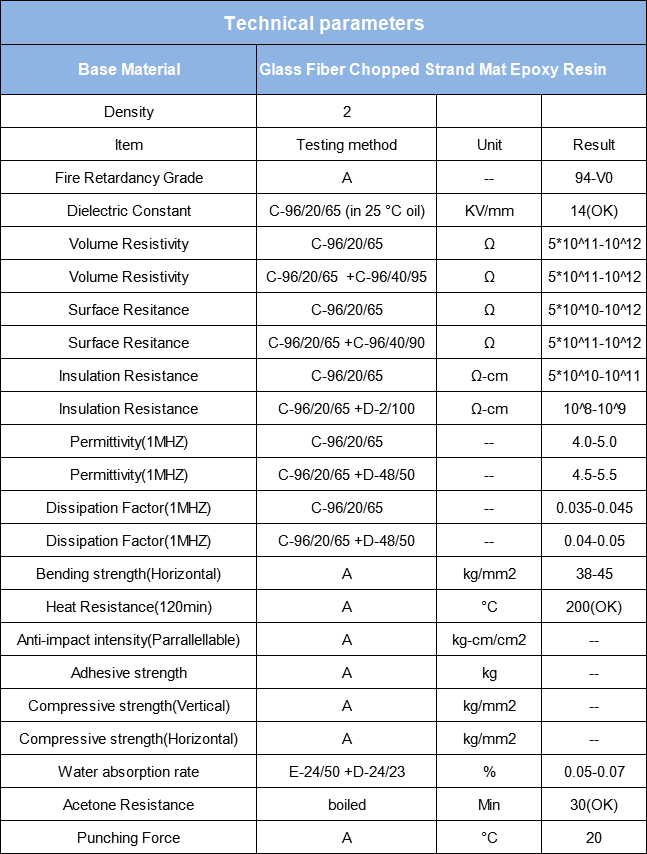 Applications:
1)Power Type Power supply: high-voltage inverter, inverter, high voltage switchgear and other high-quality primary insulation material, used as columns, beams, trunking and so on.
2)Breaker: Security fence, security shutters, interval pads, white clapboard, arc interrupter compartment panels.
3)Motor: The motor armature parts, activities cover the stator wedge, fixed gaskets, shims, carbon brush holder and so on.
4)Switching Equipment: partition system front and back, top, bottom, white clapboard and so on.
5)Other: arc-resistant structures.
6)Insulating supports.

Customize service:
We have our senior engineers team and introducing the advanced technology and equipment (carving machines, CNC machine, machining center, Lathe, Milling machine, Routing machine, Threading machine, Board cutting maching etc.) to make products according to customer's drawing, data, or samples.


Hot Tags: Unsaturated Polyester Glass Mat Plate GPO3 UPGM203 China, Manufacturers, Suppliers, Factory